Low Vision Clinic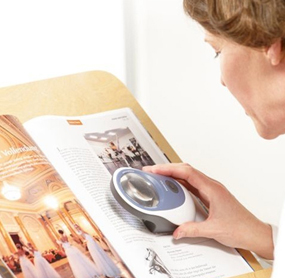 What is Low Vision?
Low vision is vision loss from an eye disease that impairs a person's ability to perform daily tasks, even with new glasses.
What is a Low Vision Exam?
A low vision exam is very different from a traditional eye exam. The purpose of a low vision exam will be to address a specific goal. Here are some examples of common vision tasks that a patient may find difficult, even when wearing eyeglasses:
Reading newspapers, magazines or books
Watching TV
Spotting street signs
Reading price tags, menus, medicine bottles
Seeing oven dials & settings
Recognizing faces
With the help of the correct low vision devices, patients can achieve these vision tasks.
What to expect from a Low Vision Exam?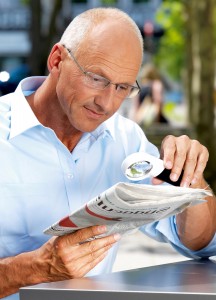 Determining the right low vision aids to meet your specific goals
Exploring different sunglasses to reduce glare and enhance contrast
Review of proper lighting while reading
Discussion about mobility and safety in your home
How much does it cost?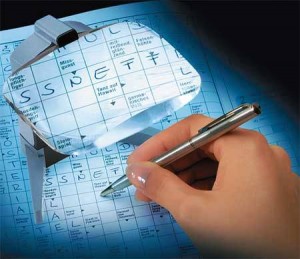 Your medical insurance will cover the low vision exam and follow up visits. Unfortunately, medical insurance does not cover low vision aids and they generally cost about the same as a new pair of glasses. There is a $50.00 fee for the low vision refraction that is not covered by insurance.
If you or a loved one would benefit from a low vision exam, please call our office today. After scheduling an appointment, you will receive a welcome packet from our Low Vision Specialist, Dr. Sarah Koehnemann. Please feel free to contact us at Aker Eye Vision Source with any questions you may have.